Welcome to YOUR community Most of you have been told:
You need to follow the rules
Your ideas are too crazy
You can't say the word spiritual in business
To be accepted for who you are, you have to be quiet
You are selfish
You are too wild, aggressive, bold, powerful
You can't have great relationships, and be financially successful
You probably  also;
Sacrificed a lot to get to where you are right now
Have ideas that can radically alter people's lives
Invested a lot of time, work, and money into your craft
Take 100% responsibility for your life
You most often live (or have lived) in two worlds.  The competitive one of your business and the secret one of your spirituality. Guess what?  You are not alone!
You are part of the new paradigm of socially conscious spiritual innovators who get things done!  Who have amazing ideas….and create them!
You know that you are going to leave the world better in some way.  And you are not going to wait until someday. Your motto is…."If not us, then who?  If not now, then when?" Because of this intense calling and desire to make a big difference in the world, you find yourself stressed, working too hard, taking on another generation's ideas of how things need to be done.  You might find yourself burned out, not living life, and feeling alone. At times, you walk a fine line of money consuming you or being a big factor in your decisions, and you want help to live your life. Actually, you want help so you can experience your life and have fun. It's time to go to the root of who you are, what is holding you back, and what is making you shine. Massive shifts happen when you are clear on who you are and living the life you want while having the business you desire.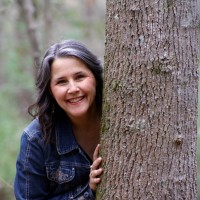 Ready to experience more soul in your life and business?
Join the Movement that Will Shift How You See Energy in Your Business, Finances, Love Life and Creativity with Weekly Access to Ancient Wisdom for Practical Results.

Enter Your Name and Email to Join Me
No spam here! I respect and honor your personal info. Welcome to a new tribe.
Wishing you all an awesome last day of 2015 and a wonderful New Year! Over the last few days I have had many people ask me what I do to set my New Years Intentions.  To be honest, I haven't even begun them yet.  Yes, I have ideas, but we haven't finished with the magic of what 2015 is here to teach us.  In the past, I was always one to get going on my New Years goals and I forgot to live in the moment and truly listen to what was happening.  I'm now aware of subtle clues that were lost in my excitement of the "new" to come. There is a saying when doing big shows as exhibitors that you never tear down your booth until the very end.  First it is honoring the people doing the show, as well as everyone who attends at whatever time.  And….what else I found is that most of my best clients and customers came from the last 5 minutes of the show.  They were waiting and figuring out what they wanted to do so they could make an informed decision.  Some people had already packed up their booths and were gone. So, my question is, have you already left the show?  Have you made yourself unavailable to those amazing synchronicities and clues that God, Spirit, Universe is giving you even at this very moment? I can tell you from the energy happening right now that these last two days, and today especially, are filled with clues for YOU.  They probably won't look like what you are expecting.  However, they are...
Live on the edge of time.   Where innovation happens, creativity soars and movements are born.